«Contacts with European Organic buyers»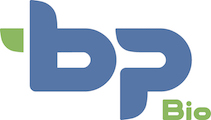 IBP is a company specialized in international business development created in 2011.
Organic sector is one of IBP's areas of expertise.
We propose to detect new market opportunities on behalf of your company by contacting the 1.000 or so buyers of the 200 main European companies (Supermarkets, Organic chain stores, Wholesalers, Importers, Ho.Re.Ca. companies...) in our database.
For each company contacted, IBP will fill in a form containing the following information:
Company name, Address, Email, Telephone, Location.
Key information on each buyer of each entity: First name, Last name, Position, Scope/Category, Tel, Mail.
Interest and description of the company's needs and the prerequisites for your company's offer.
Mission planning
The mission will take place over a period of 4 months, renewable.
For more information on our offer, please contact Erik Catala or Erwann de Closmadeuc on +33 9 72 37 71 71 or +33 6 28 03 19 38.